About us
Our company, Rapier s.r.o. (exclusive distributor of LunaVision for Europe) with more than 10 years of experience in the wholesale of hunting supplies and equipment offers these excellent products at a wholesale price. All stocks are stored in our warehouse in Slovakia and are ready for immediate shipment. We also provide official service for equipment and we have a 24 month warranty on all products.
Our product
Is the performance of your current night vision not ideal ? Are you still being spotted by wild life ? Are you ready to improve your game? Well then, we have some good news for you.
Our new LED IR illuminator LunaVision, thanks to which the range and display quality of your night vision will significantly increase.
Our invisible IR illuminator LunaVision is assembled from the highest quality components. Built with original German chip – OSRAM, thanks to which the LunaVision light has one of the best specs among IR lights on the market!
Thanks to the wavelength of 850nm or 940 nm, it is invisible to animals and the human eye. The advantage of IR illuminator is the continuous adjustment of the power and capability of centering of the beam horizontally and vertically.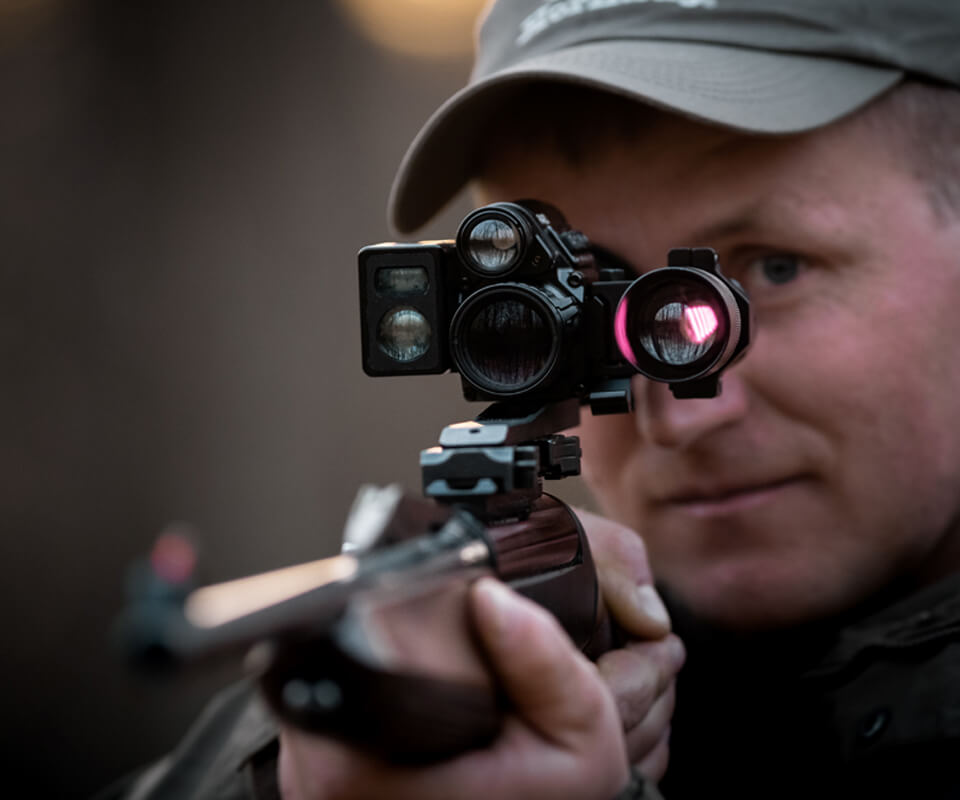 10
Shipping to more than 10 countries
4500
More than 4500 happy customers